For those of you keeping track — SIX DAYS until the second season of Stranger Things!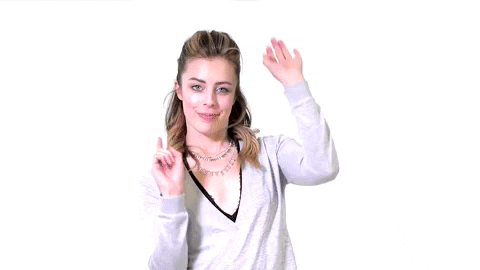 Life Coach from The North Face on Vimeo.
I'm so free now, I'm so free now
And the way that I walk is up to me now
And if I breathe now, I could scream now
You can hear me from Topeka to Belize now
I'm gonna freeze out, these enemies out
They never see what I got, no need to bend my knees down
Heaven forbid, I never cared, time is running out
Nothing new under the sun, better get down
"Sometimes you have to kind of die inside in order to rise from your own ashes and believe in yourself and love yourself to become a new person."
― Gerard Way
It's working, yo! I woke up in the morning light, I pulled on my jeans and they felt all right. I pulled my blue jeans on, I pulled my old blue jeans on!
I mentioned the other day that I've been struggling with my depression, and as a way to self-soothe I've been eating more than I should, drinking more than I should, and spending way more money than I should. Continue reading "My Jeans Are On!" →
Let this be your inspiration for the day. I know it's guiding me.
Birds flying high, you know how I feel
Sun in the sky, you know how I feel
Breeze driftin' on by, you know how I feel
It's a new dawn
It's a new day
It's a new life for me
And I'm feeling good
Fish in the sea, you know how I feel
River running free, you know how I feel
Blossom on the tree, you know how I feel
It's a new dawn
It's a new day
It's a new life for me
And I'm feeling good
Dragonfly out in the sun, you know what I mean, don't you know
Butterflies all havin' fun, you know what I mean
Sleep in peace when day is done
That's what I mean
And this old world is a new world
And a bold world
For me
Stars when you shine, you know how I feel
Scent of the pine, you know how I feel
Oh freedom is mine
And I know how I feel
Breathe, breathe in the air
Don't be afraid to care
Leave but don't leave me
Look around, choose your own ground